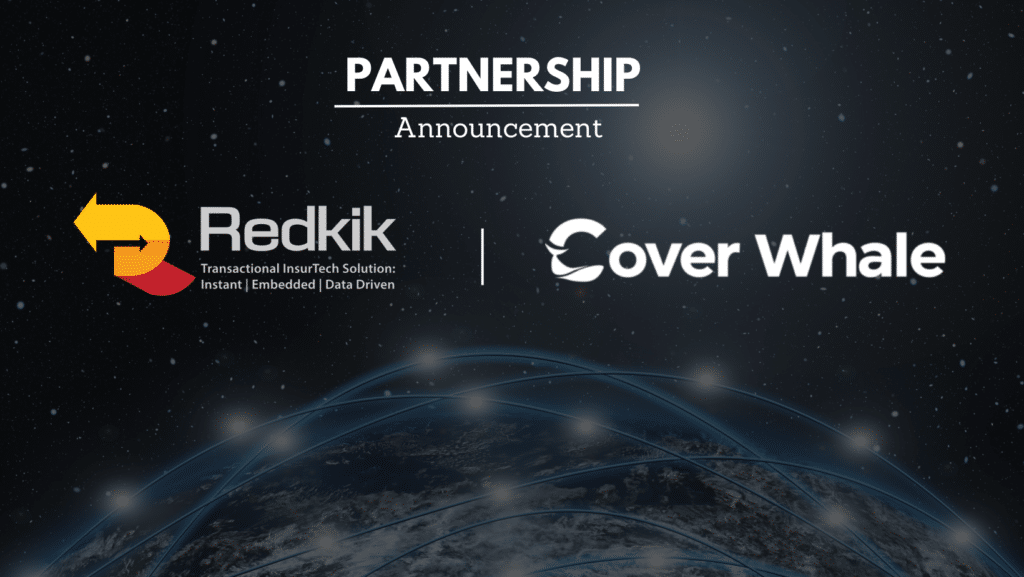 Redkik Adds Cover Whale as an Affiliate Partner to Increase Speed and Efficiency of Acquiring Transactional Insurance
Redkik, a global software company with the mission to simplify and improve the supply chain with technology, today announced its collaboration with Cover Whale, the nation's leading commercial trucking insurtech.
Redkik enables coverage to be purchased at the time of booking a shipment, which better meets the fast-paced needs of the transportation industry. Through the affiliation, Cover Whale can act as a source for shippers and freight carriers to instantly access per-load cargo insurance through Redkik's software.
"Cover Whale has quickly become the go-to insurance provider for America's truckers and plays an important role in the U.S. freight transportation network," said Chris Kalinski, CEO and Founder of Redkik. "We're honored to work with the innovators at Cover Whale who have been at the forefront of commercial trucking insurtech, and who share our passion for saving time and money for all involved."
"Cover Whale is always searching for tech solutions that help the transportation industry work better. Redkik streamlines the tedious process of attaining transactional insurance coverage for shippers and carriers," said Dan Abrahamsen, CEO of Cover Whale.
Redkik is a global software company with the mission to simplify and improve the supply chain for all parties within logistics and transportation. Utilizing artificial intelligence and machine learning, Redkik's technology manages and administers annual insurance policies and can generate instant quotes backed by leading insurance companies based on actual data sets, providing lower risk and higher coverage for any type of shipment. For more information, visit www.redkik.com. Stay up to date with Redkik on LinkedIn, Facebook, and Twitter.
Cover Whale, an insurtech founded by experienced insurance and technology veterans, focuses on technology, underwriting, and data to provide innovative insurance programs for the
commercial auto industry. Cover Whale's unique Driver Safety Program combines coverage with telematics, dash cams and real-time driver coaching to reduce claims, keep drivers safe and save lives on America's roads. Cover Whale delivers its product through more than 5,000 agents with the industry's fastest, most agent-friendly online quoting experience. Maintaining excellent agent relationships has driven more than $400 million in premium through the Cover Whale platform. With a fundamental belief that safe driving should be rewarded, Cover Whale-insured drivers may receive up to 15% off when renewing their auto liability policy. The company has been named one of America's Best Startup Employers on Forbes' 2023 list. For more information, visit www.coverwhale.com. Stay up to date with Cover Whale on LinkedIn, Facebook, and our blog.