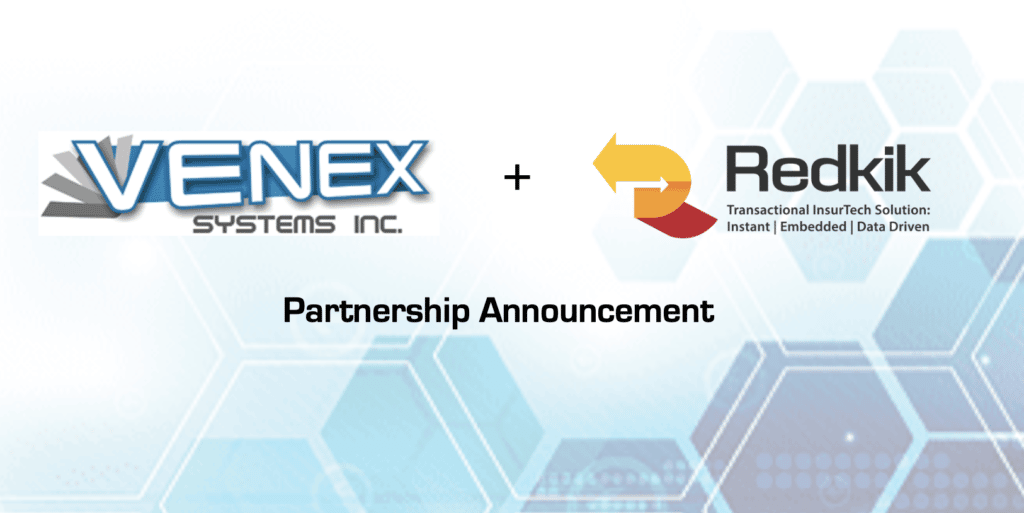 Redkik is excited to announce its new partnership with Venex Systems Inc.
Venex Systems is a computer software developer specializing in business software solutions for Freight Forwarders, Cargo Consolidators, Couriers, Warehouse Management, NVOCC, and International Logistics companies.

Venex Systems software EZ-FREIGHT has already added tremendous value to its customers for over two decades and with Redkik's embedded Insurtech solution it offers even more convenience and time savings tools!
Integrating Redkik's technology into EZ Freight allows customers to continue to take advantage of everything the software already had to offer in addition to now having the ability to secure per shipment insurance coverage within seconds. This is a tremendous value-add for all current and future EZ Freight users.
This is a perfect example of how Redkik's technology can easily be integrated into existing software, TMS or booking systems and add value to any type of business in the logistics industry.
About Venex
Venex is a company that provides freight software, logistics software, bill of lading software, freight forwarding software and more, for freight forwarders, cargo consolidators, and NVOCC's.
About EZ-FREIGHT
EZ-Freight software is a powerful program that eliminates double entry of information with form to form data transfer. Prepare and process air and ocean export forms, direct or consolidated cargo, inland freight, barcoded labels, prepare billing, real time web tracking, SED/AES, QuickBooks integration, and more. EZ-Freight software programs have been proven to minimize clerical input, as well as provide fast and accurate information to clients and management. Your staff can learn to work with the EZ-Freight software in minimal time.
About Redkik
Redkik is a global Insurtech company with the mission to transform and improve the insurance industry for all parties within logistics and transportation. Redkik's platform eliminates the need for annual and complex insurance policies. Through Redkik's embedded integration with licensed cargo insurance providers, transport intermediaries can offer their customers on-demand per-shipment, customized cargo insurance when their freight is booked.