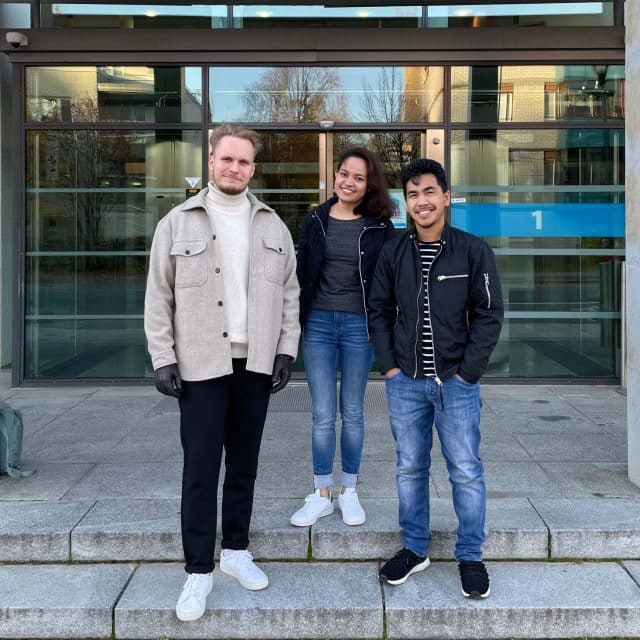 Redkik's talented team is growing and we are pleased to announce three new hires, who started on 1st October based in Joensuu, Finland.
Ron Malinao joined the Redkik team on 1st October as a Project Manager with focus on Finance. Ron has gained knowledge and competence in Financial and Accounting Team Leading, Bookkeeping, and Installments, among others, at the Jose Rizal University in the Philippines. With 12 years of experience in financial consulting and administration services in a multinational company, Ron´s input is essential for Redkik 's growth and stable daily operations. He is in charge of Redkik´s taxation and invoicing systems, while simultaneously supporting company administration and project management.
Katharina (Kat) Abelita has been officially appointed as Product Specialist, as of 1st October, having successfully completed an internship with Redkik over the summer. Kat will be supporting research and development and product marketing. Kat holds a Master´s Degree in Sustainability Studies, a BA in Business Administration and came to Redkik as part of her Industrial Engineering Degree. Her prior work experience comes from both the Public and Private sectors, including having been a Risk Officer at an Asian bank.
Elmeri Lemmetyinen started as an Intern on the 1st October, the internship will offer him the opportunity to learn about sales and marketing in a high growth start up, and offer possible career opportunities in the near future with Redkik. Currently, Elmeri is studying Economics at the University of Eastern Finland, focusing on marketing and management. Elmeri will be supporting Redkik's sales professionals and our transport and logistic channel partners across the USA and Europe.