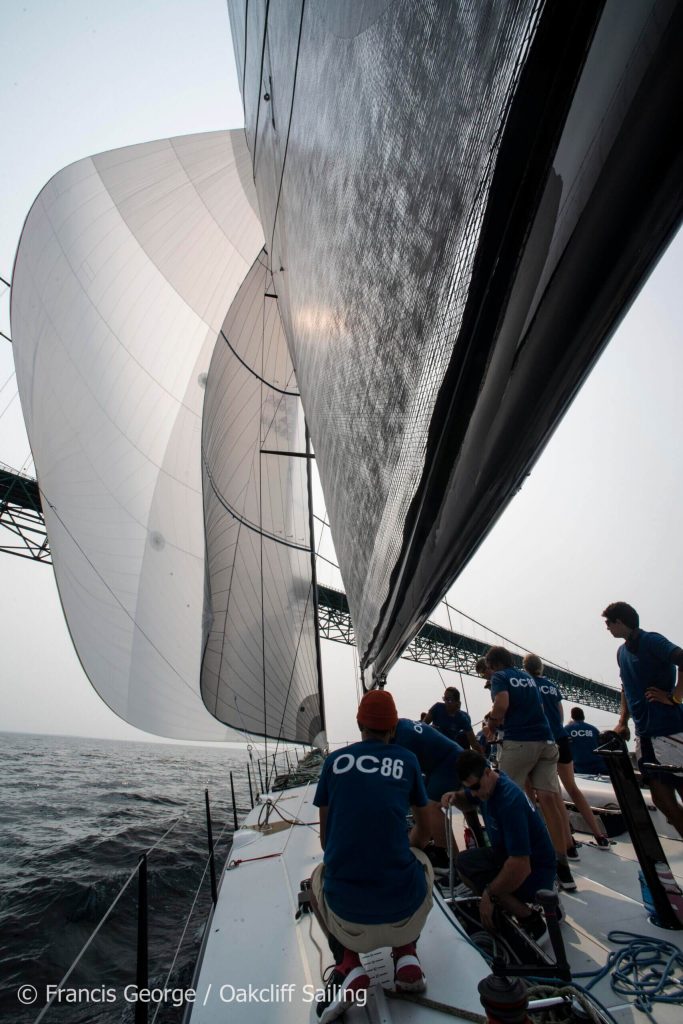 Redkik is excited to announce a new partnership with Oakcliff Sailing. Redkik will sponsor Oakcliff's OC86, an 86-foot-long performance racing sailboat, for the 2022 season. Not only a corporate sponsor, the Redkik and Oakcliff teams will join forces to campaign the boat. The schedule includes the 635-mile biennial Newport to Bermuda Race, the oldest regularly scheduled ocean race for its 52nd running June 17. The Around Block Island Race in May will serve as preparation for the Bermuda race and the Around Long Island Race at the end of July bookends the season.
Chris Kalinski, founder and CEO of Redkik is an avid sailor and sees many parallels between sailboat racing and running a start-up company: "Having the right team, tools and technologies are crucial components to succeed and win in both areas. We must constantly adapt to the ever-changing conditions on the water and to our customer's needs in business. Teaming up with Oakcliff and OC86 was a no-brainer for me, as we can showcase the true character of Redkik and just as importantly emphasize, our sustainability efforts which are so vital for the health of our land, air and seas."
Redkik is a global technology company that provides transactional insurance solutions for shipping and other product lines. "I see Redkik as a valuable tool that will assist Oakcliff and many other programs as we move boats and equipment around the world to different events" explained Oakcliff's Executive Director Dawn Riley. Redkik ensures that their customers are using the most effective technologies for their insurance needs and have the security they need to meet risks and build for the future, both in the big moments and in everyday life.
Redkik will also use this summer's campaign as a platform to ask their industry and sailing partners to continue to strive for better sustainable practices. Redkik strongly believes in innovations that lead to sustainable solutions for their customers, colleagues, partners and surroundings. The company backs up this belief by making a direct financial contribution to environmental causes for every single transaction that takes place with their insurance and transportation partners through their digital solution.
About Redkik
Redkik is a global software company with the mission to simplify and improve the insurance industry for all parties within logistics and transportation. Utilizing AI and ML, Redkik's technology can generate instant quotes backed by leading insurance companies based on actual data sets, providing lower risk and higher coverage for any type of shipment.
Andy.bauer@redkik.com
443-298-0790
About Oakcliff
Oakcliff Sailing is an adult and youth training center for athletes who have progressed beyond traditional coaching methods and want to explore the next steps in their sailing and professional careers. Located in Oyster Bay, New York Oakcliff offers trainees a proving ground to develop their skill set in the three big areas of competitive sailing: the America's Cup, the Olympics, and The Ocean Race. With an onsite fully accredited high school, an America's Cup like campus, a strongly rooted responsibly to the waters we rely on and a commitment to improving our sport, Oakcliff is Building American Leaders Through Sailing.