Redkik is set to overhaul how cargo insurance is transacted in Singapore as it announces a strategic partnership with insurer ERGO.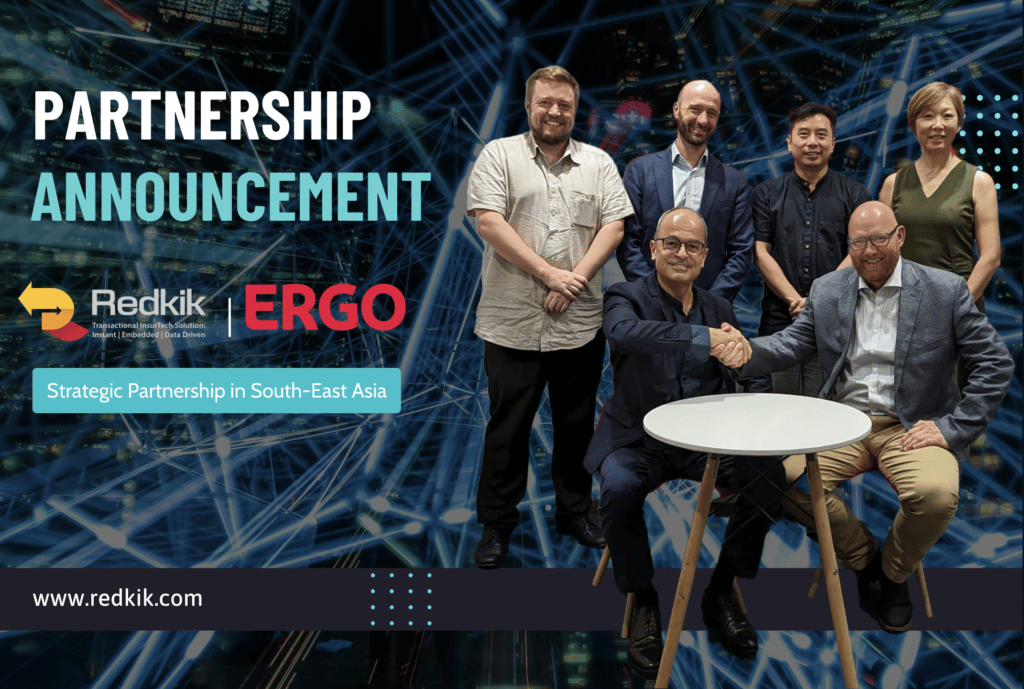 Buying insurance has historically been tedious and time consuming. Lack of flexibility, inefficient technology, and waiting on underwriters for annual policies does not need to be the customer experience any longer.
Redkik's innovative insurance software now allows transport intermediaries, TMS systems and anyone in the transportation & supply chain in Singapore to offer insurance coverage underwritten by ERGO with a single click.
"Use of an API integration at the point of sale seamlessly adds coverage without unnecessary redirects to external websites and without disrupting the sales flow. This is a game changer for the industry and we are excited to have achieved this together with Redkik and ERGO Singapore," said Tony Betteridge, Head of Marine of Munich Re Syndicate Asia.
By offering this InsurTech/SaaS solution, this new partnership enables anyone in Singapore to purchase insurance when they want it (even day off), how they want (transactional on computer or any mobile device) and for what they want (affordable!): instant premium quotations at the time of booking freight being booked!
This expedited process is coupled with competitive pricing and clear policy wording for customers' specific needs.
"Redkik has enjoyed expanding to the Asian market with ERGO; they have been nothing but knowledgeable in supporting this partnership and imminent launch across Asia. Redkik's technology and ERGO's well established insurance capabilities has led to a transformative partnership that will change the way we think of cargo insurance," said Chris Kalinski, CEO and founder of Redkik.
"ERGO is excited to partner with Redkik. We want to transform the way Marine Cargo business is done in our region and offer instant quotes and issuance of the certificate of insurance to our customers in seconds," said Karl-Heinz Jung, Chief Executive of ERGO Singapore.
This SaaS solution for cargo insurance is now available for transport intermediaries to distribute in Singapore and will soon expand through the rest of Asia. This follows a successful launch in the US in 2021 and Europe and Brazil in 2022.